Why Hire a Professional Contractor To Tackle Bathroom Remodeling
Whether it's something as simple as cleaning out the house or something as big as a complete bathroom remodel, any home project can be intimidating. When handling a bathroom remodeling project, homeowners know there are so many little details to take into consideration. They don't want to forget anything important, and they don't want to do anything wrong. There are several different home systems involved, after all, including the plumbing and electric system! Even trying to estimate the cost and timeline of such a large project can be challenging for a homeowner to do alone.
Hiring a professional contractor can be a lifesaver. They can put homeowners' minds at ease, knowing everything will be done right. Professional contractors make the remodeling process easier, safer, cheaper, and faster in the end.
Prevent Injury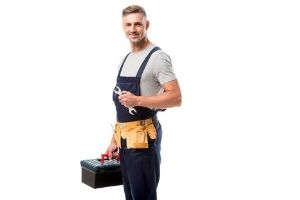 Safety is always a top concern during any remodeling project, but it's especially true in bathroom remodeling. Big stacks of tile for the floor, shower, or tub are heavy and cumbersome to carry, especially when going up and down steps. Someone could easily trip and fall or drop the materials if they aren't careful or don't have the right equipment for carrying materials. Additionally, the electrical system is usually involved in a bathroom remodeling project to install new lighting or fans. Any electrical work can be dangerous to work on without proper experience or safety equipment.
For most homeowners, it's the first time they're taking on a bathroom remodel, so they don't have much experience to draw from to ensure safety standards are met while doing the work. Therefore, professional contractors are the best way to reduce the risk of injury.
Don't Overspend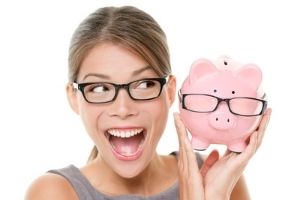 Budget is key in remodeling projects, and a few small hiccups are all it takes to break the budget. If things aren't done correctly the first time, they have to be done a second time. This can mean more money spent on new materials and more money spent on gas or shipping to get new materials. When homeowners are taking on a remodeling project on their own for the first time, they're bound to run into some problems. But professional contractors come with the experience and tools needed to do everything right the first time. If homeowners want to stick to a budget, hiring a professional from the start is a great way to do just that.
Finish the Project on Time
Finishing bathroom remodeling projects in a time-efficient manner is so important, especially if there's only one bathroom in the house! Bathroom remodeling can cause quite a disruption in people's daily routines, and having a gutted bathroom just sitting there isn't helping anyone. Oftentimes, homeowners forget how busy they really are when they commit to a bathroom remodeling project. They overestimate their free time, which causes the project to take longer than expected. And if any mistakes are made along the way and need to be redone, that just adds to the timeline.
A contractor's job is to be dedicated to the project rather than the project just being something they do in their spare time. They know the ins and outs of remodeling, so they can avoid common mistakes to save time as well. Contractors help push the project along, keeping it on track, and helping homeowners get back to their daily routines sooner.
About Locklear Plumbing
Locklear Plumbing has over 20 years of local plumbing expertise in Calhoun, GA. As a family-owned and operated company, they value the same things as their customers, and customers can always expect honest recommendations and top quality workmanship from their technicians. Don't hesitate to give them a call for professional help with your bathroom remodel in Calhoun today!



DISTRIBUTION LINKS