Clogged Toilet Repair and Installation in Calhoun and Woodstock, GA
Dependable clogged toilet repair and installation in Calhoun and Woodstock, GA.
Although a clogged toilet isn't usually a serious household problem, there are few plumbing issues that are as unsettling to homeowners. When the water in your toilet keeps rising up instead of going down, there aren't many residents that won't feel at least a twinge of anxiety.
At Locklear Plumbing, our technicians have the tools and experience to tackle even the most stubborn clogged toilet repair jobs. When your toilet is flushing slowly, or if it has stopped flushing at all, don't wait to make the call. Whether your clogged toilet is the result of a foreign object or has been building for years, we will provide the solution you need.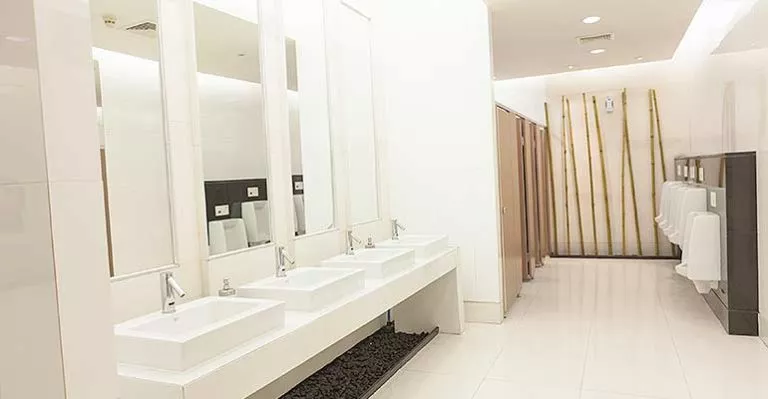 Why a Clogged Toilet Is a Big Deal
Most of the time, a clogged toilet is only a big deal because of the potential mess it can make in your home, but that's not always the case. Sometimes, the pressure from a serious clog can cause extensive damage to your plumbing system, or even health issues if sewer gases are escaping inside your home. Calling for clogged toilet service just makes sense to eliminate the problem before it gets out of hand.
How to Prevent Clogged Toilets in Your Home
Prevention is always the best way to handle any potential problem, including clogged toilets. Here are a few ways you can prevent your toilet from clogging:
If you can get everyone in your household on board with the concept of only flushing toilet paper, you can prevent clogged toilets and keep your sewer line in great shape.
Why Choose Our Team?
Locklear Plumbing prides itself on exceptional customer service, and we live by our slogan, "Our Family, Taking Care of Your Family". When you choose us for clogged toilet repair, you'll get benefits like: