Plumbing Services in Acworth, GA
Act quickly when you need emergency plumbing repairs. Call us for plumbing services in Acworth, GA.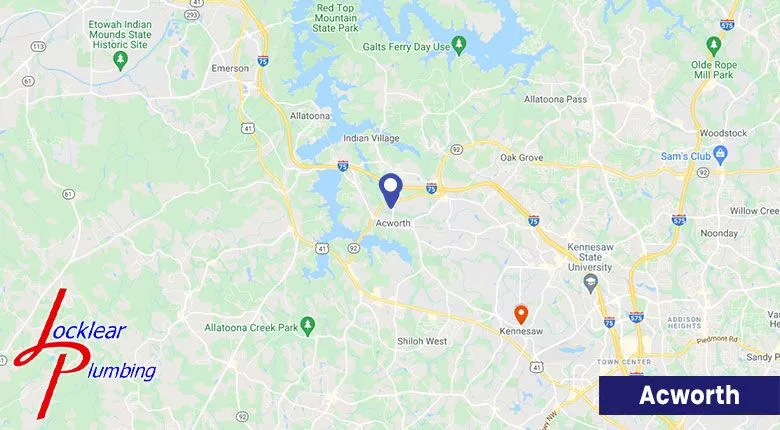 Putting off plumbing repairs - no matter how minor they might seem - can cause water damage to your property. To limit the damage, it's essential to get professional help as soon as possible. A plumber can locate the issue, diagnose the problem and repair it. For residential plumbing services in Acworth, GA, call Locklear Plumbing. A family-owned and operated company, your safety is our top priority.
We provide complete plumbing services to Acworth, including:
Ways To Prevent Burst Pipes
While burst pipes can quickly cause massive amounts of water damage to your house, there are ways you can prevent this from occurring at your property:
Reasons To Install a Tankless Water Heater
When installing a new water heater, you can choose between a traditional unit or an energy-efficient tankless system. Some advantages the on-demand units provide include:
They only heat up the exact amount of water that is needed.
They use less energy, so it can result in lower monthly utility bills.
They require less maintenance than traditional systems.
They present less chance of contaminated water since the water is not stored in a tank.
They take up less space since they don't have a tank.
They produce hot water on-demand, as you need it.
Benefits Of Repiping Services
Whole house repiping is an investment that can easily pay off thanks to the many benefits that go along with replacing aging, worn, or damaged pipes. These include: