Plumbing Repair & Installation Services in Adairsville, GA
Respected plumbing and water heater services in Adairsville, GA.
Having a plumbing issue in your Adairsville, GA home doesn't mean you need to stress and worry about water damage and costly repairs. When you have access to a reliable plumbing repair service, you can have peace of mind knowing that everything is taken care of, and your plumbing system will be running at full capacity again very soon.
At Locklear Plumbing, we provide the residents of Adairsville with high quality residential plumbing services and exceptional customer service at every turn. Our trustworthy technicians have years of experience and will gladly answer any of your questions. We also offer same-day service for added convenience and insist on using a flat rate pricing model so you won't have to worry about unpleasant surprises on your bill.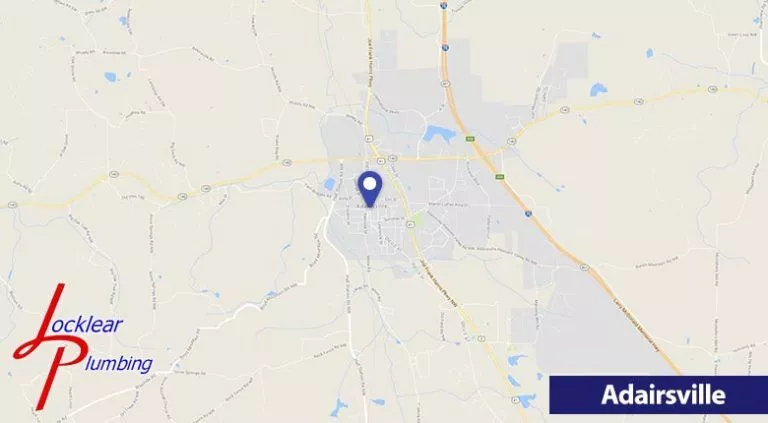 Reliable Plumbing Repairs & Installations
We are committed to providing our customers with the very best plumbing services, and have a wide range of services to meet virtually any situation. You can count on us for quality drain cleaning, clogged toilet repair, repiping services, bathroom remodeling, water leak detection, sewer line services and more. All it takes is one phone call and we will schedule an appointment to get to work.
Is It Time to Replace Your Water Heater?
Whole house comfort hinges on a functioning water heater, and it's crucial to keep yours in good working order. If your water heater is more than 10 years old and needs frequent repairs, it might be time to consider a water heater replacement. If you notice rust on the tank, or it is leaking around the tank, a newer, more energy efficient unit is probably a good idea.
If your unit is newer and is showing signs of trouble, you may only need a quick water heater repair to get it back to normal. When we arrive, our technician will inspect your water heater and make a professional assessment before making a suggestion on which way to proceed. Whether it is a repair or a full water heater replacement, you can trust that we always have your best interests in mind.