The Top Commercial Plumber in Calhoun and Woodstock, GA
Trusted commercial and industrial plumbing and water heater services in Calhoun and Woodstock, GA.
When a business has a serious plumbing issue, it takes on a whole new meaning when compared to a standard residential plumbing job. When a pipe bursts, a commercial water heater malfunctions, or toilets become clogged in a business, there could be a disruption that might lead to stores being closed or employees sent home. Naturally, having access to a reputable commercial plumbing expert can make a world of difference.
At Locklear Plumbing, we provide high quality commercial plumbing services to the businesses in and around Calhoun and Woodstock, GA. Whenever you need plumbing repairs or installation in your commercial property, feel free to give us a call and we will come and provide the solution you need.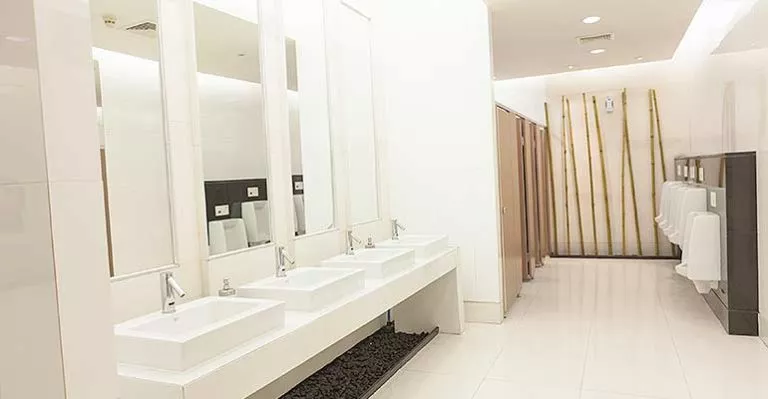 Types of Commercial Plumbing Issues
A commercial plumbing issue may appear similar to a residential plumbing issue on the surface, but when you look a little closer, the consequences can affect far more people. Some common commercial plumbing services may include water heater repair and installation, clogged toilet repair, burst pipe repair, and more. However, if you have to send employees home, close down a shopping mall or halt production, the financial ramifications could be huge.
Reasons to Call a Commercial Plumber
Even the most skilled property manager or business owner should forget all about the DIY approach when considering commercial water heater repair or plumbing services. You need a trained commercial plumber to come in and make the necessary repairs so your commercial property can keep running without interruption.
Trained and experienced commercial plumber in Calhoun and Woodstock, GA have troubleshooting experience that enables them to deal with any unexpected issues on the fly. A professional plumbing company will ensure a smooth repair service and you will suffer the least amount of damage possible. We serve the following locations: