Sewer Line Repair & Replacement Services in Calhoun and Woodstock, GA
Safe and reliable sewer line services in Calhoun and Woodstock, GA.
There is a range of different problems that can come up when your sewer line has been damaged or isn't in great shape. You may end up with a nasty mess that needs cleaning or even a health issue if sewer gases and waste end up inside your home. The need for expert sewer line repair or replacement means you need to contact a reputable service provider as soon as possible.
In the Calhoun and Woodstock, GA area, residents trust Locklear Plumbing for all of their sewer line services. We take our jobs very seriously and will find a solution to your sewer line problems that is both practical and cost-effective.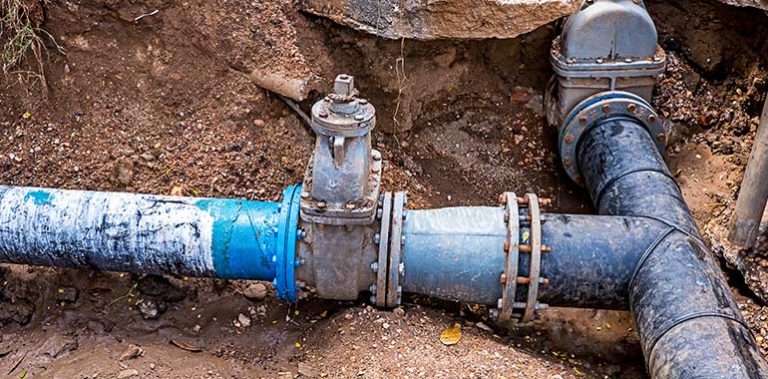 Signs You May Need Sewer Line Repair
If your sewer lines have a small leak or have been ruptured, it stands to reason that its contents will end up in the surrounding ground around your home. In some cases, they may even end up inside your house, which will make life for you and your family unsafe and unbearable.
Some of the signs that you need sewer line repair include soft, swampy ground around your home, unpleasant odors inside your house or in your yard, damp spots in your basement, or sewage backup in the drains in your home. The signs may be mild or they may be severe, but they always require immediate action.
No DIY for Sewer Line Services
When it comes time to replace a portion of your sewer line or make repairs, you might want to save some money and try the DIY approach. Keep in mind, one wrong connection or a mistake with tools can result in injury, or the sewer line being installed incorrectly and requiring a costly cleanup and revision by a professional. Considering how crucial an intact sewer line is for your home, trusting the repair or installation to professionals is the only logical way to go.
Why Choose Our Team
"Our Family, Taking Care of Your Family" is the slogan we like to use, and it shows how we feel about being part of the community. When you work with us, you can expect benefits like: