Emergency Plumbing Services in Alpharetta, GA
Limit the water damage caused by a plumbing emergency by getting expert help immediately. Call us for plumbing services in Alpharetta, GA.
Do you need to replace your aging piping system or schedule an annual tune-up on your water heater? Schedule an appointment with an expert to make sure the work is done correctly. Call Locklear Plumbing for services in Alpharetta, GA. When you call us, our expert plumbers will get the job done right the first time. We offer flat-rate pricing.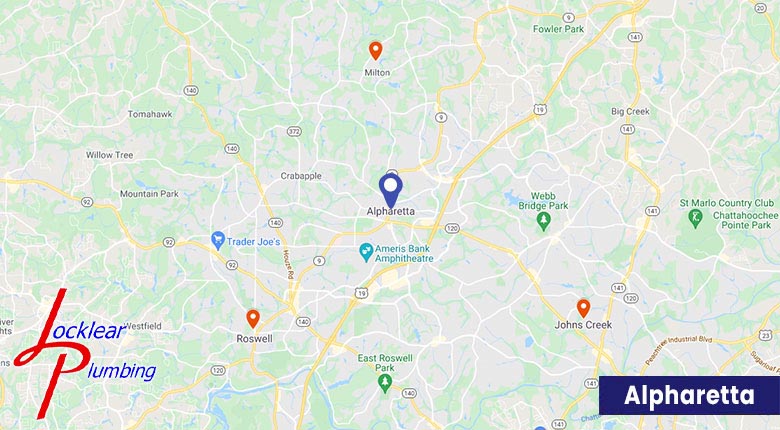 We provide complete plumbing services to Alpharetta, including:
Why a Burst Pipe Is an Emergency
One of the worst plumbing issues you can encounter is a burst pipe. Why? Because while a broken pipe might start as a small leak, it will soon get bigger and result in hundreds of gallons of water filling your home. This can cause water damage to your flooring, walls, insulation, and electrical wiring. If left untreated, this can lead to health hazards like mold and mildew.
When a pipe bursts at your house, call Locklear Plumbing for emergency plumbing repairs.
Water Heater Tune-ups: What To Expect
To keep your water heater functioning properly, it's recommended that you have the unit tuned up at least once a year by a professional. When an expert arrives at your home to perform the routine services, you can expect him to complete the following tasks:
Drain the basin and remove any buildup of sediment.
Look for hairline cracks on the inside and outside of the unit.
Check the hoses for any cracks.
Inspect the filters and change if needed.
Make sure the system is operating properly.
Benefits of Timely Drain Cleaning Services
To keep your drains flowing smoothly, we recommend scheduling regular drain cleaning services. Some advantages these services provide include: