Top Team for Bathroom Remodeling in Calhoun and Woodstock, GA
Expert bathroom remodeling and renovation services in Calhoun and Woodstock, GA.
It's no secret that many homeowners love to spend relaxing, quality time in their bathroom. For some, it's the only room in the house where you have total peace and quiet and it's important that it looks good and runs efficiently. Old and outdated fixtures and pieces just won't cut it.
Locklear Plumbing is the go-to bathroom remodeling expert for many residents of Calhoun and Woodstock, GA. When you give us a call, we will schedule an appointment to come and look at your bathroom, then suggest which repairs and installations we feel will make it the sanctuary you deserve.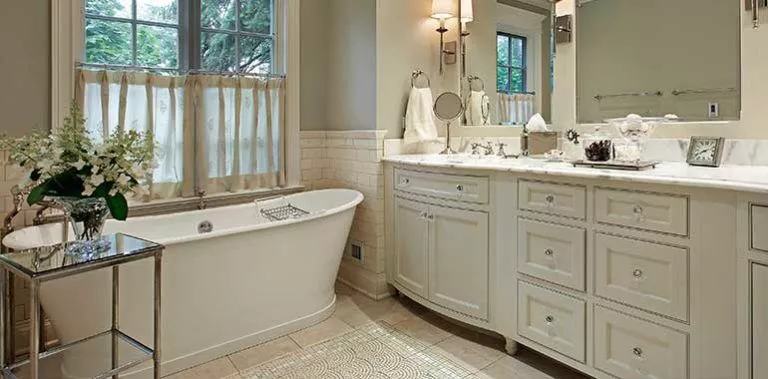 Why You Need Professional Bathroom Renovation Services
The DIY approach makes sense for many different household projects, but for most people sticking with professionals for bathroom remodeling is the way to go. Things like shower installation, faucet installation, tub installation and various fixture services all turn out better when there is a professional taking charge of the situation.
When you are considering a bathroom renovation, you don't want to have to call in a professional anyway to fix your mistakes. One measurement can be off just a touch, and you have water leaking through the floor to the rooms below. And if you fail to get the necessary permits, or use materials that aren't up to code, you could be looking at a costly revision.
A Range of Bathroom Repairs to Choose From
The professional route is also wise for shower repair, faucet repair, toilet repairs, bathroom sink repair and bathtub repair, as it is easy for homeowners to make a mess of things. Our technicians follow all applicable building codes and we will ensure your repairs last for the long-term.
Reasons to Work with Us
When you sign on to work with us, you can expect a range of benefits that will keep you coming back for more. We make a point of showing up for every appointment on time, and we will never leave your home in a mess. With every service call, you get: