Plumbing Repair & Installation Services in Dalton, GA
Cost-effective plumbing and water heater services in Dalton, GA.
Having access to a reputable plumbing team when you have a broken water heater or water leak is perhaps the best insurance you can get. Knowing you can just make a call and a solution will be on the way provides great peace of mind. The longer you wait to find the right plumbing solution, the greater the chance of water damage and costly cleanup or repairs.
Locklear Plumbing is the go-to plumbing service for residents of Dalton, GA. We will always make a point of showing up to your appointment on time, and offer same-day service so you won't have to wait around for us. Our flat rate pricing model is designed so you won't have to worry about an inflated bill once your service is complete.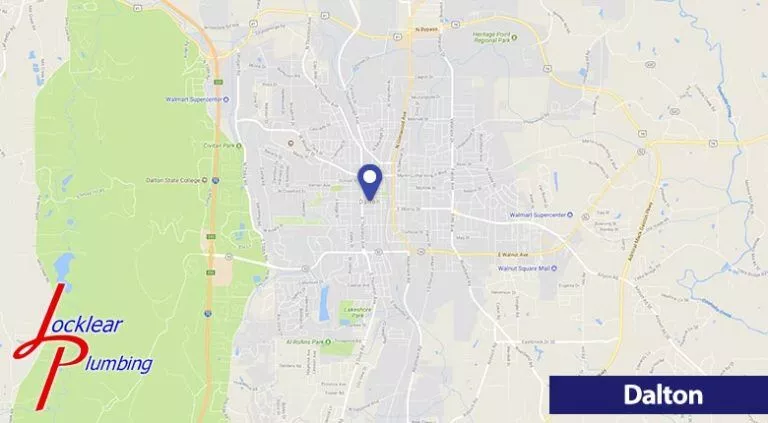 Plumbing Repairs & Installations for Your Home
When your plumbing system encounters issues, it's good to know that reputable plumbing services are close by. We offer plumbing repair services that include drain cleaning, sewer line repair, clogged toilet repair and water leak detection. We also offer plumbing installation services such as bathroom remodeling and repiping services. When you have a plumbing problem that needs attention, you can always count on Locklear Plumbing.
Comprehensive Water Heater Services
If you need a full water heater installation or just a quick repair, we have the tools and the personnel to make it happen. Signs like loud noises during operation, leaking tanks and elevated water bills are telling you something isn't right. The severity of the problem will dictate whether a water heater repair or replacement is the best course of action.
If you're interested in something different, you might be interested in a new tankless water heater. These systems don't require the use of a bulky hot water tank, and you will actually save money as time goes on because you won't have to heat the water all day, everyday. You'll also have a fresh supply of hot water anytime you need it, because tankless water heaters work on demand.