The Expert in Hydro Jetting in Calhoun and Woodstock, GA
Dependable hydro jetting services in Calhoun and Woodstock, GA
When you have a clogged drain and it won't budge no matter what you try, it's normal to feel a twinge of anxiety. What if this immovable clog is here forever and we can never use our plumbing again? Obviously, that's an exaggeration, but in that moment, it's hard to feel any type of confidence. Whether it is years and years of sludge build up, or some foreign object has caused the blockage, action needs to be taken.
At Locklear Plumbing, we have a range of different drain cleaning services for Calhoun and Woodstock, GA residents, including hydrojetting. When the situation looks hopeless, just give us a call and we will schedule an appointment to come in and blast away that stubborn clog forever.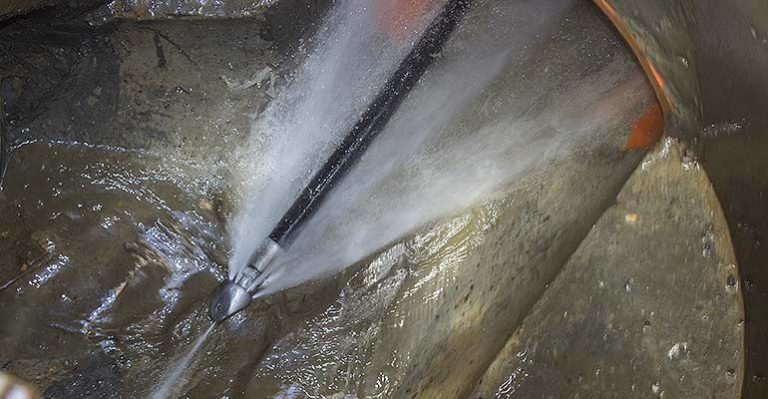 What are Hydro Jetting Services?
Hydro jetting is a drain cleaning service that goes above and beyond the typical plumber's snake. This technique uses water sprayed into the drain under a tremendous amount of pressure, with one goal in mind; to blast away anything in its path. The water jets can reach up to 4,000 psi, effectively scraping the sides of the pipes clean, restoring them to almost new condition. Even years of hardened material are no match for the power of an experienced hydrojetting technician.
Dangers of the DIY Approach
Trying hydro jetting as a DIY activity is not recommended for homeowners. Not only do homeowners lack the required tools and equipment, but even if they did have the right gear, the high pressure could cause damage to pipes or serious injury. It takes special skill and troubleshooting ability to be able to use hydrojetting equipment, which is why it's always best left to the professionals.
Why Work with Locklear Plumbing?
"Our Family, Taking Care of Your Family" is the slogan we like to use, and it follows us on every service call we make. When you work with Locklear Plumbing, you'll get: