Residential Plumbing Services in Milton, GA
When your water heater fails or your drains clog, get plumbing help quickly. Call us for plumbing services in Milton, GA.
Is your water heater starting to fail? Or maybe worse, your pipe burst? You need emergency plumbing services as soon as possible. Call our licensed experts at Locklear Plumbing for services in Milton, GA. Our technicians will repair the issue quickly and accurately to restore comfort to your house.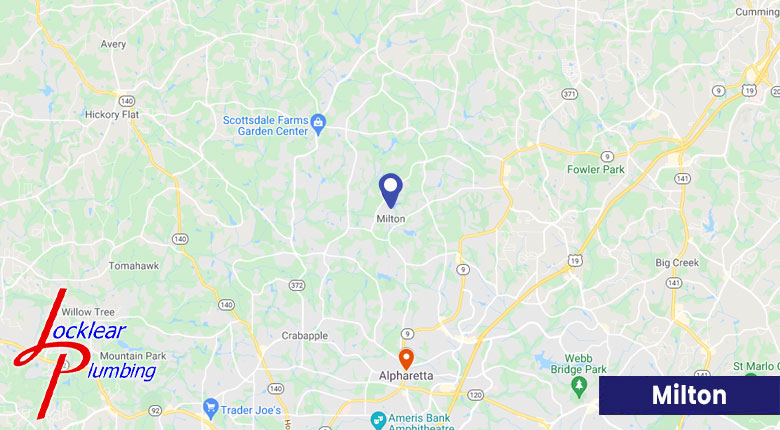 We provide complete plumbing services to Milton, GA, including:
Common Causes of Burst Pipes
Is there anything worse than walking into your house, only to find several inches of water on the floor? Unfortunately, this can happen if a pipe bursts. Some common causes of burst pipes can include:
MAJOR CLOGS
This will cause water pressure to build up and can eventually lead to a burst pipe.
AGING PIPES
As your pipes age they can corrode and crack.
TREE ROOTS
Tree roots can infiltrate your pipes.
SHIFT
A shift in the earth can cause damage to pipes.
CONSTRUCTION
A major construction project could have a tendency to damage pipes and cause them to burst.
How Long Do Water Heaters Last?
Wouldn't it be great if when you purchased a new appliance you were given the exact date and time when the unit would malfunction and need to be replaced? Unfortunately, it's not our reality. However, our experts can provide you with some estimates as to how long your water heater will last. Depending on how well you maintain the system, and how much use it gets, most electric water heaters should last between 10 and 20 years. Gas-powered systems may not last as long.
Advantages To Hiring a Professional to Clean Your Drains
There are many benefits to hiring professionals to perform regular drain cleaning services. Some of the advantages include: