Plumbing Repair & Installation Services in Cartersville, GA
Dependable plumbing and water heater services in Cartersville, GA.
The key to keeping serious water damage and costly cleanup at bay during a plumbing problem is to have access to a high quality plumbing team. Most homeowners in Cartersville, GA just want someone to come in and take control of the situation for a reasonable price, so they can get back to their daily activities.
When you call Locklear Plumbing to handle your residential plumbing services, you can expect the utmost in customer service and stellar technical services on every visit. We make a point of showing up on time, and our flat-rate pricing means you'll never have to worry about seeing a hidden fee on your bill when we are finished. We also offer same-day service, and emergency plumbing services, so you can get help as soon as you need it.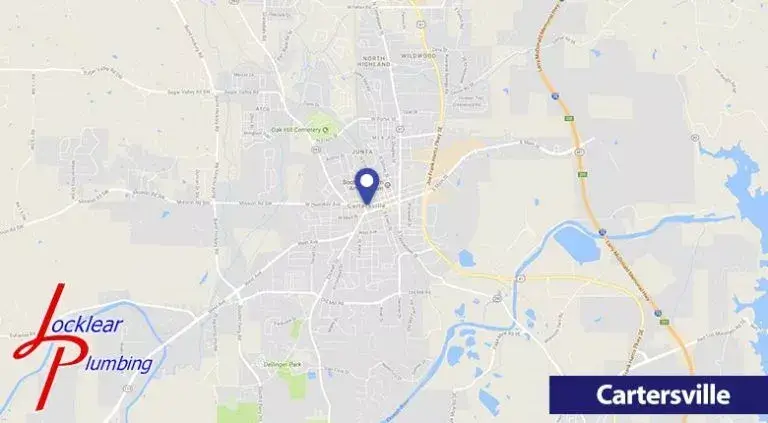 Plumbing Repairs & Installations You Can Trust
Whatever happens to your plumbing system, we offer services that will provide a solution. Our wide range of services includes sewer line repair, drain cleaning, clogged toilet repair, repiping services, water leak detection, slab leak repair and more. We will even plan and execute bathroom remodeling, so your sanctuary is exactly as you want it to be. When you make the call for service, we will come in and get to work.
Timely Water Heater Services
Whether your water heater needs a quick repair or a full water heater replacement, we have the tools and experience to get it done right. If you've been requiring regular water heater repairs and your unit is more than 10 years old, you may benefit from having a new, energy efficient water heater installed. Not only will you be able to forget about calling for repairs, but you'll also save money on your water bills.
If you've been noticing pools of water around the base, hear banging or rumbling while it's in use or your bills have been creeping upward, then you might just need a quick repair to get things back to normal. Our technicians will come in and make an assessment to let you know which course of action is best.