Plumbing Repair & Installation Services in Ringgold, GA
High quality plumbing repair and installation in Ringgold, GA.
It's important for every homeowner in Ringgold, GA to have access to a reputable plumber when trouble strikes. Reliable residential plumbing services can mean the difference between a quick and affordable repair and massive amounts of water damage.
Locklear Plumbing is a dependable plumbing service company and valued member of the community. We put great customer service above all else, and work every day to make our customers feel like a member of the family. We offer flat rate pricing so you won't have to be surprised by an unpleasant bill, and same-day service means you can have your leak or clog addressed as soon as possible.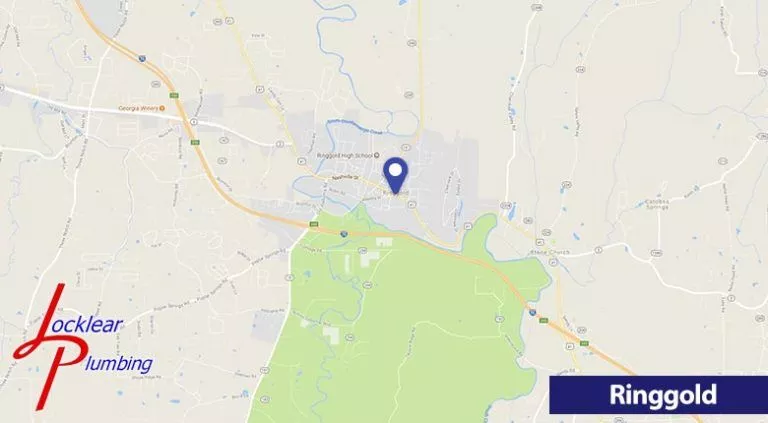 Affordable Plumbing Repairs and Installations
When you have a plumbing problem that needs attention, it's nice to know your local service provider offers a wide range of plumbing repair and installation services. We provide services such as slab leak repair, repiping services, water leak detection, drain cleaning, hydrojetting, sewer line repair and even bathroom remodeling. The key to preventing lasting damage and costly cleanup is always taking action quickly, so anytime you notice signs of trouble it's important to give us a call.
Do You Need Water Heater Repair or Replacement?
If you see signs like water leaking around the base, your water bills are creeping higher or there are loud noises when in use, you need some professional water heater attention. Depending on certain factors like the age of your unit, we may recommend water heater repair or water heater replacement. A repair will get you back up and running in no time, and new water heater installation will provide an energy efficient unit that's built to last.
For homeowners that would like to increase the convenience factor, a tankless water heater installation might be the solution. Tankless systems won't waste money heating water in a tank all day, and you can have an endless supply of hot water whenever you need it. Over time, tankless water heaters save money because water is only heated when you need it.