Plumbing Repair & Installation Services in Rome, GA
Reliable plumbing repair and installation in Rome, GA.
When you need a plumber to come in and take control of a volatile situation in your home, it's important that you have a reputable service provider in mind so you don't waste time and money. Homeowners in Rome, GA have learned to trust the experts at Locklear Plumbing for all their plumbing repair service needs.
When we show up at your home, we will always be smiling and ready to answer any of your questions. We offer same-day service so you won't have to wait around while your plumbing problem gets worse, and our flat rate pricing provides peace of mind so you won't get an unpleasant surprise on your bill when we are finished.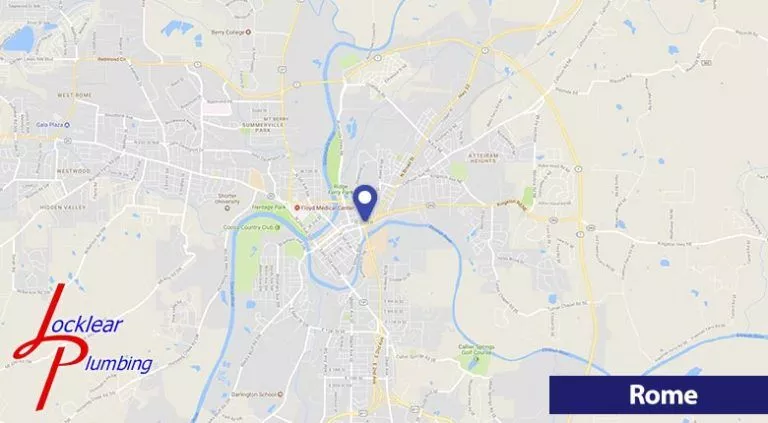 Trusted Plumbing Repairs and Installations
Having access to fast and affordable plumbing repair services when you need them is the first step toward preventing water damage and getting your household back to normal. We offer a wide range of plumbing services in the Rome area that include repiping services, water leak detection, slab leak repair, drain cleaning and sewer line repair. We also provide customers with exciting bathroom remodeling services that will make a sanctuary out of your bathroom. If you need help in a hurry, we have emergency services ready to go.
Signs You Need Water Heater Services
A broken water heater is always a serious issue, and it's important to watch for the signs when they appear. Some of the signs to watch for include leaking around the base of the tank, water bills that keeping creeping higher and banging or rumbling sounds when the water heater is in use. These signs may indicate the need for water heater repairs or a water heater replacement, depending on the severity.
If you would like to forget about the tank altogether, you can opt for a tankless water heater installation. These systems provide hot water on demand, and you will never have to worry about running out because the tank needs to refill.