Trusted Name in Water Leak Detection in Calhoun and Woodstock, GA
Trusted home water leak detection services in Calhoun and Woodstock, GA.
Finding the source of a water leak in your home can be one of the biggest plumbing challenges a homeowner can face. Even if the signs of a leak have made themselves known, if you can't find the source and have it repaired quickly, serious water damage and costly cleanup may be what's in store.
Having access to a reputable water leak detection professional can make a world of difference when it comes to saving money and your possessions. If you have a suspected plumbing leak in the Calhoun and Woodstock, GA area, call on Locklear Plumbing for expert water pipe leak detection services.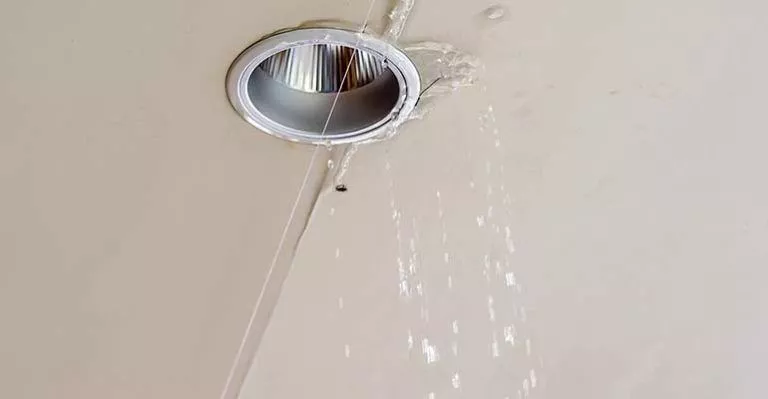 Do You Have a Water Leak?
Usually, you will see the signs that it is time to call in a water leak detector to find the source of a leak. In cases of a burst pipe, the location is often right there for all to see, but you may only have a tiny, pinhole leak that causes damage over a longer period of time. Some of the common signs of a water leak in your home include small patches of mold, dampness on floors, walls or ceilings, lower water pressure or elevated water bills. If you notice these signs or just feel something isn't right, don't hesitate to call.
The Dangers of Hidden Water Leaks
Those pesky hidden water leaks can be a particular problem because they are hard to find and can result in a lot of damage over time. Luckily, we have the equipment and the experience to locate your leak and make the necessary repairs. Not only can a hidden water leak weaken the structure of your home, but it can also result in serious mold issues that could threaten your family's health.
Trust Our Team
We live by the slogan, "Our Family, Taking Care of Your Family" because we love the sense of community in Calhoun and Woodstock, GA, and want our customers to feel it, too. Customer service is our biggest priority, and when you work with us, you can expect benefits including: