Plumbing Repair & Installation Services in Chatsworth, GA
Trustworthy plumbing and water heater services in Chatsworth, GA.
If you want to avoid lasting problems from a water leak or clogged drain, it's important that you have access to a plumbing team that can provide the solutions you need, when you need them. The last thing you need is for a plumbing issue to linger, causing mold growth or water damage in your home. Knowing you can pick up the phone and call an expert at any time is reassuring to any resident of Chatsworth, GA.
At Locklear Plumbing, we are the experts that will put your mind at ease. We offer high quality residential plumbing services and water heater services that keep customers coming back again and again. We also take customer service very seriously, and things like same-day service, flat rate pricing and emergency plumbing services are just a few of the ways we will keep you happy.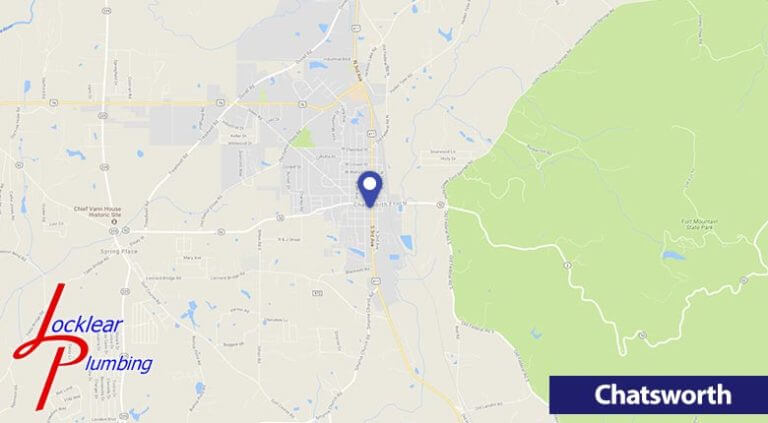 Professional Plumbing Repairs & Installations
We offer a wide range of different services that focus on all aspects of your plumbing system. Our plumbing repair and installation services include clogged toilet repair, drain cleaning, sewer line repair, water leak detection, repiping services and more. We also can do full bathroom remodeling jobs and offer services like hydrojetting for those extra stubborn drain clogs. Whenever you notice a plumbing problem, just pick up the phone and give us a call so we can set up an appointment.
Reliable Water Heater Services
Water heater repair and water heater replacement services should always be performed by a professional, which is what you'll get from us when your water heater is acting up. For older water heaters, we may recommend a new water heater installation so you can avoid future repairs and save on your water bill. If you have a newer model that has been damaged, a quick repair may be all you need.
We also offer tankless water heater installation and repair if you feel like trying something new. A tankless system can save you money because you won't be heating a tank of water all day, plus you'll never have to worry about running out of hot water when you need it.