As a student of the plumbing field, you will likely be overwhelmed by the number and types of materials used, popular techniques, and how to apply each one to every job. There is a ton of information available to you so jumping in head first is probably the best idea.
We have listed out just three of the common piping materials that you will be working with while performing plumbing services. Keep reading for more information!
Old School: Cast Iron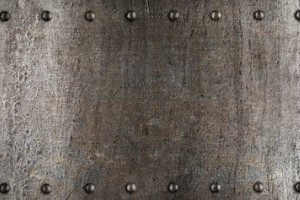 Cast iron piping is the oldest type of pipe used. It is still used today because it is so incredibly durable and versatile. It can be used both for water and for gas because the fittings are so tight.
However, it is extremely heavy which makes it difficult to work with. It is also expensive to use and replace, but other types of pipe cannot be used with it.
Beautiful Chromed Copper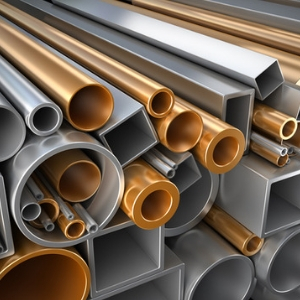 Chromed copper is popular partially for its beauty… but also because it is durable, functional, and comes in a variety of sizes, making it easy to work on and replace parts and components.
This type of pipe gives a very sleek, clean look to any room it is used in and can also easily be welded for quick customizations.
PVC: Light & Simple
PVC pipe is short for Poly Vinyl Chloride. This type of piping is basically a hardened plastic which makes it far lighter and easier to cut through than its metal counterparts.
Because this pipe is so easy to cut, it can be customized for any number of projects and fitted into tight spaces.
Also, this pipe is so durable it can be used inside and out. However, it is not known to be the prettiest of materials but clearly makes up for it in other ways.
When to Replace
As a plumber, it is your job to tell your customer when it is time to repair or replace a pipe. Your initial inclination might be to attempt repairs on everything, but that could end up being more expensive in the long run. Pipes age and certain events happen that make them irreparable. Some of these issues can include:
Damaged connections or fittings.
Completely burst pipes.
New fixture installations.
Piping is old and deteriorated.
Each of these signs can be indicative of a piping issue that requires much more than a patch or repair. It is best to explain your recommendations to the customer and why a repair isn't as simple or as cost-effective as it seems.
Learning to be a Professional Plumber
If you have been enthralled by the information in this article, you might have a plumber's heart and brain! If this is true, you should consider pursuing a career as a plumber, and the best way to do that is to work with a reputable company. Locklear Plumbing can teach you everything we know about the techniques and materials used, but we can also teach you about customer service! Hopefully, this interests you and we look forward to your call!