They say beauty is the eye of the beholder. So it is with art. Art is different things for different people. Many of today's modern buildings include water fountains, waterfalls, even our water-themed parks can be considered artistic expressions. Professional plumbing technologies can be used to display ingenuity and imagination through design.
They also require more highly trained technicians, licensed plumber services, and a building contractor. Plumbing blueprints will also show the plans for the plumbing system of a structure.
These drawings show the strategic plan for the water supply, drainage, irrigation, and stormwater in sketches that resemble art. This type of plumbing requires imagination and originality. Make sure you use a qualified, licensed plumber and contractor with skill and experience, with an eye for symmetry and style.
Is Your Plumbing System a Work of Art?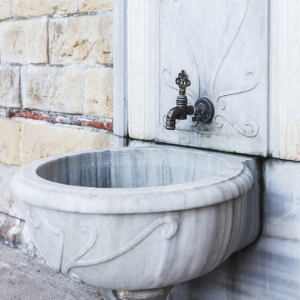 When an engineer draws the plans for a new building, they are also designing the plumbing. It begins with a concept that is environmentally sound and includes advanced components and a plumbing arrangement with both clean water and wastewater.
Art in plumbing displays clever engineering by adding water tunnels, water fountains, wave machines, and rafting rides for creativity. The most elegant water fountains in the world also contain a very elaborate and refined plumbing system.
Ice is also be used in water art. These impressive works of art won't last very long but they can be quite creative as long as they last. These temporary works of art are used to express evolution in modern sculpture. When combined with lights and color, artistic expression becomes reality. Some artists will allow their ice sculptures to melt to create a feeling of destruction.
Suburban Uses of Artistic Plumbing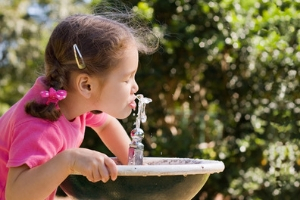 All plumbing designs must conform not only to the structure that holds it but also to user needs. Building engineers can combine many water features, from drinking fountains to planned lakes to trench lines.
The blueprint of some modern buildings can be easily mistaken for an artist's sketch, proving how vision and art are used to design commercial plumbing systems.
Plumbing connections, pipes, and conduits can be used to design art. A licensed plumber and contractor can create a blueprint that includes a plumbing system that is not only good for the planet but also one that is beautiful to look at.
Artistic Expression Through Plumbing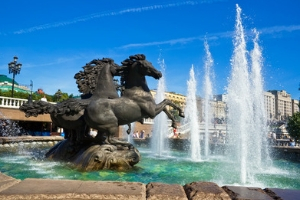 You often see homes and other buildings with waterfalls on the property. Some building engineers will add them to swimming pools to resemble fountains and waterfalls. Some are even implanted into the exterior walls. You'll see them in many upscale hotels and commercial buildings, projecting a tranquil and relaxed atmosphere.
Call Locklear Plumbing in Calhoun, GA at 678-203-8105 for a one of a kind plumbing system that incorporates artistic expression. They will be happy to assist you in developing an artistic water feature for your home that all your neighbors will admire.