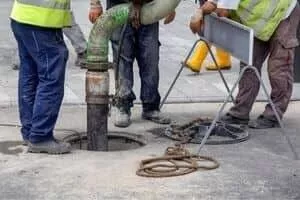 Are You Ready For This Season's Sewer Cleaning?
Fall is here and with it comes cooler weather, shorter days and changing leaves. It's a much-anticipated time of year with outdoor festivals, costume parties and trips to orchards. While there is much to look forward to during fall, it also means lots of falling leaves.
These leaves can end up building up and create the risk of clogging outdoor sewer systems. To help avoid this issue and to help ensure that your sewer line stays clear, here are some tips about your system and sewer cleaning.
An Overview of Your Sewer System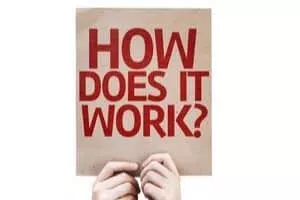 Your home has two piping systems, one to carry clean water into your home and another to carry wastewater out of your home. While most people focus more on the systems involved with clean water, the drainage line is an essential part of your plumbing system.
If wastewater can't be properly removed, then none of your plumbing systems can work properly. The drainage line primarily uses gravity to carry wastewater down and out of your home.
Once it leaves your home, it's carried to the main drain line, where the wastewater is carried to a city or municipal sewer line. Once there, it flows to a wastewater treatment facility.
The Importance of Your Main Drain Line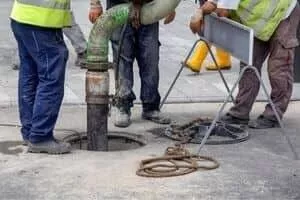 A single clogged drain is a major plumbing issue that can cause a variety of plumbing issues and headaches. Imagine what it would be like if all of the drains in your home were clogged. If your main drain line is clogged, it stops the flow of wastewater from your home.
If this issue is not addressed, the line will back up and eventually all of your home's drains will be backed up. Obviously, this is a plumbing nightmare that most homeowners want to avoid whenever possible.
Concerns About Sewage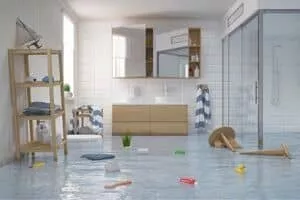 If your mainline is blocked and the issue is not addressed, wastewater will continually build up. Over time, this will result in sewage flowing upwards and into your home.
Not only is this unpleasant, but it's also expensive and difficult to clean up. What's worse, raw sewage in your home presents a number of health hazards. Avoid this plumbing emergency by keeping your drain line clean.
Fall is a great time of year, but falling leaves can present issues for your drains. With that in mind, take some time to make sure that your main drain line is clear this fall, and contact a trusted professional if you have any questions or concerns.
Locklear Plumbing Can Help
Locklear Plumbing has been meeting all of Calhoun's plumbing needs since 2004. Known for both their expertise and their excellent customer service, the team is a trusted member of the community.
With flat-rate pricing, emergency services, and professional technicians, Locklear Plumbing makes plumbing issues as hassle-free for customers as possible. Their team is dedicated to providing customers with long-term solutions and always giving them the peace of mind that their plumbing systems are in good hands.



DISTRIBUTION LINKS