Homeowners in Calhoun, GA who want to increase the value of their property may want to consider upgrading their kitchen with a new granite countertop and sink. It's a great way of giving the busiest room in your home a boost, but the project doesn't come without risks. Granite is an expensive material that's difficult to cut. If there are any mistakes throughout the process, it could drive up costs.
Completing this remodel within your budget and time limit might require the services of a well-known kitchen plumbing specialist. Good thing we're here to give you advice on how to fit granite countertops for a new sink. Here are the basics principles you need to know before beginning a project.
Don't Attempt It on Your Own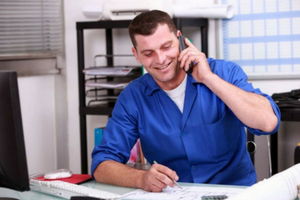 Simply put, there's no way homeowners should attempt to install a new sink in a granite countertop by themselves. Handling granite can be quite tricky and also requires specially designed tools which aren't typically available to regular consumers.
Doing this job on your own can be dangerous. Instead, you should hire a kitchen contractor to help you out. They will have the right equipment, along with years of expertise, to do the project right. It's also possible they would offer a guarantee to replace your counters if mistakes or damages happen.
Take Your Time Finding the Right Sink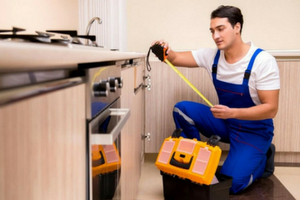 It's important for the sink you buy to be right for you and your kitchen. The sink needs to fit within the space your countertop provides while also being able to serve its purpose. A sink that's too big could be troublesome to accommodate during cutting, and a sink that's too small is unlikely to fulfill its job.
Make sure your water spout and taps also have enough room to be installed. Check out the kitchen plumbing section of any major hardware store in your area to find a wide range of products, and take your time finding the right one for your kitchen.
Measurements Have to Be Precise
After buying a new sink, it's crucial that the measurements you take before cutting are precise. You may only have one opportunity for getting it right. A single error could derail the entire project and force you to start again. The kind of sink you install may affect the measurements you need. Measure and cut a hole big enough to fit the basin of top-mounting sinks but not so big the rim won't rest in a supportive way on the granite. Since undermount sinks are installed beneath the countertop, they need an opening precisely the same size as the sink. If you have faucets and taps installed separately, they will need their own measurements and holes prepared. Precise measurements are essential for a well-done project.