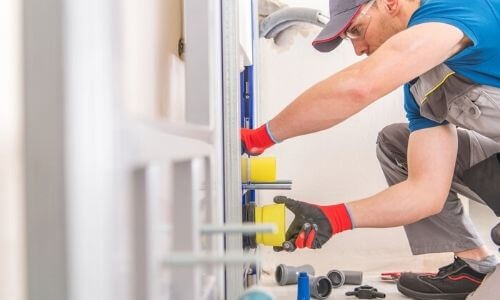 How Plumbers Can Help Remodel Your Bathroom
You decided to take on the project of remodeling your master bathroom. You believe you can complete the work yourself with some elbow grease. After beginning, you realize you have bitten off more than you can chew. There are hundreds of measurements you didn't know you needed to make, and after countless trips to the local home store to find the right valve with the correct threading, you are ready to throw in the towel.
Save yourself the headache of doing the remodel yourself, and call a plumber to make the process run smoother and faster. Plumbing, while not the most glamorous profession, requires a delicacy most ordinary people do not possess. Read on to learn why you should never take on a bathroom remodel without a plumber's assistance.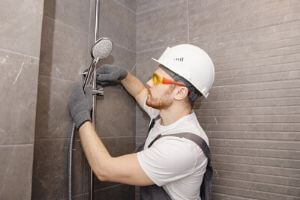 Bathroom Remodeling Basics
Remodeling the bathrooms in your home is a great way to increase your home's resale value and also customize your living space to reflect your needs and lifestyle.
With a bathroom remodel, you can install a soaking tub to make baths more enjoyable or change the tile to reflect your style. A bathroom remodel can help to increase your home's energy efficiency as well as make your home more environmentally friendly.
Homeowners can install a water-saving showerhead on their bathroom plumbing to cut down on their water bill and install better ventilation fans using less electricity and energy-saving lighting.
How Plumbers Can Help
Plumbers install and repair pipes that supply water as well as carry away waste. Plumbers can:
Install and Repair Pipes and Plumbing Fixtures
Estimate Costs for Installations and Repairs
Troubleshoot Problems and Recommend Solutions to Fix Them
Clear Obstructions From Drains
When it comes to replacing an appliance such as a toilet, there is a delicacy involved that most homeowners do not consider.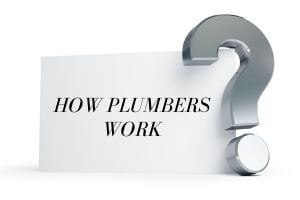 For example, when removing a toilet, proper preparations must be taken to protect the bathroom floor from scuffs and cracks. During installation, the wax ring (the piece that prevents leaking between the floor and toilet base) needs to be the exact right size.
Improper installation can lead to leaks and damages to your internal plumbing system. Because plumbing needs to be precise, you should consult with an expert instead of doing the work yourself.
The Most Common Bathroom Remodel Projects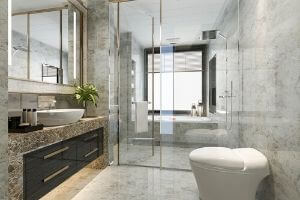 Bathroom remodels are at an all-time high. Some common bathroom projects include:
Removing the Tub and Installing Glass Shower Walls
Replacing Bathroom Flooring
Changing Out a Vanity
Installing an Energy-Efficient Toilet
Some projects that do not directly deal with plumbing fixtures do not require the assistance of a professional.
For example, if you are looking to replace the tile on your bathroom floor, or are replacing your counter with a marble surface, you should be able to do this without messing with your home's plumbing system.
If remodeling your bathroom involves working with any plumbing fixtures, you should consult with a professional to ensure you do not make costly mistakes.
Let the Experts Help
Locklear Plumbing can handle all your plumbing needs, whether you need a drain unclogged or are looking for help with a full bathroom remodel. With 20+ years of local expertise plus flat-rate pricing, Locklear plumbing is the expert Calhoun residents trust.
DISTRIBUTION LINKS